UAE EMBASSY
and consular
SERVICES
If you need to conduct business in the UAE, we can help.
If you need to conduct business in the UAE, we can help.
Woodcock Notary Public provides a range of notarial and documentary services for use in the United Arab Emirates.
The UAE is made of seven emirates, two of which – Abu Dhabi and Dubai – are particularly popular with UK citizens. People often go to the region on holiday, to work, or to conduct business. Similarly, many citizens from the region live in the UK and continue to emigrate here – these individuals can also find themselves in need of legalisation services. 
People who wish to conduct business or other official activities whilst there need to be able to use their documents. To do this, copies of their documents need to be legalised. 
Documents we can help you with
There are principally two types of documents you can get legalised: personal documents and corporate documents.
Documents related to education and professional qualifications, birth, death and marriage fall in the category of personal documents. Company documents, such as registration and tax certificates are classed as corporate documents.
Both the personal and corporate documents that Woodcock Notary Public can legalise for you are listed below:
Personal documents

Corporate documents

Educational certificates

Qualifications for teachers and other professionals 

Powers of attorney

Birth, death and marriage certificates

Proof of identity 

Company documents 

Certificates of incorporation

Company resolutions

Articles of association

Memorandum of association 

Company accounts 

Powers of attorney for opening or closing branches in UAE

Agreements with entities in the UAE

Partnership agreements 

Setting up subsidiary entity in the UAE
Woodcock Notary Public can offer guidance and help on UAE attestation with all of the above documents. We can advise you on the best course of action to be able to use them in the UAE. 
Legalisation requirements for UAE
It's likely that many documents will require a notary's certification before they can be legalised. After this, the documents need to be submitted to the FCDO in London for an apostille stamp and is later sent for certification at the UAE Embassy in London. 
Many people from the UK go to the UAE to work every year. People from the UK find it an exciting place to live and work.
If you are offered a job there, the company that employs you will process the formalities required for getting you the work and residence permit. It will be your responsibility to acquire the relevant visa. Before a visa can be granted, you will need all your official documents certified by a notary public.
Business visas need to be applied for through a business-related sponsor, such as your employer. You can get a single-entry business visa – which is valid for 30 days – or a multiple entry visa – which also entitles you to stay for 30 days, but remains valid for six months. It is also sometimes possible to have a business visa extended. 
What documents do you need for your visa?
Particular documents are required as part of your visa application. If you are missing a piece of documentation, this can result in your application being refused. You need the following documents as part of your application. 
A passport (with at least six months left on it).

Your marriage certificate (if your spouse is accompanying you).  

A letter of consent from the father of the children with you (if you are a female employee to whom this applies). This will need to be certified, notarised and attested. 

Notarised copies of your academic certificates. 

There shouldn't be any Israel visa entries on the passport. 
As the UAE embassy requires an apostille, you will need the assistance of a Notary Public to facilitate the legalisation of your documents. 
Woodcock Notary Public is a highly experienced notary service provider with a team of skilled professionals who know each step of the process in detail. We, as a regulated and trusted company, are able to provide you with the service you need.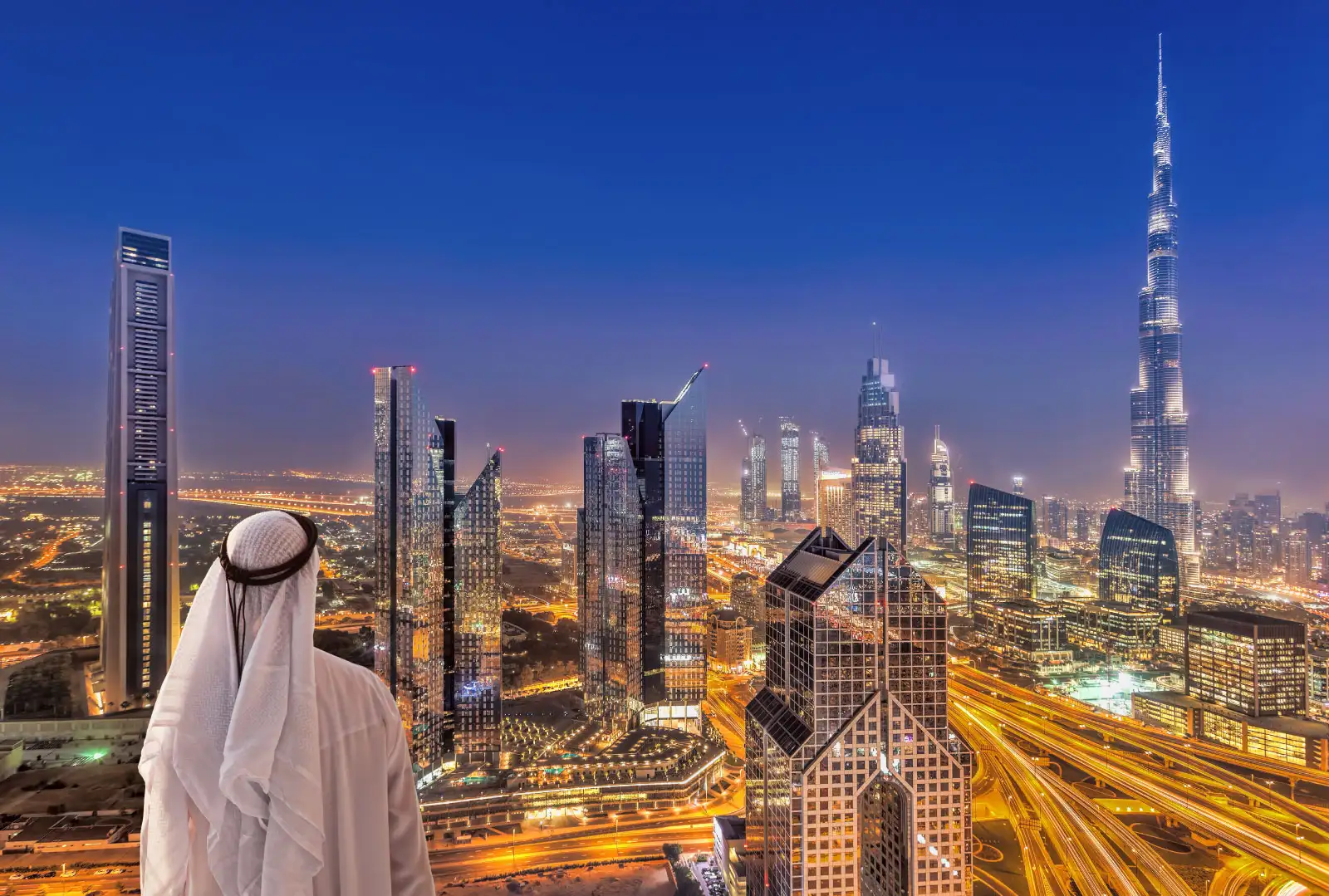 Call us or complete the form below.