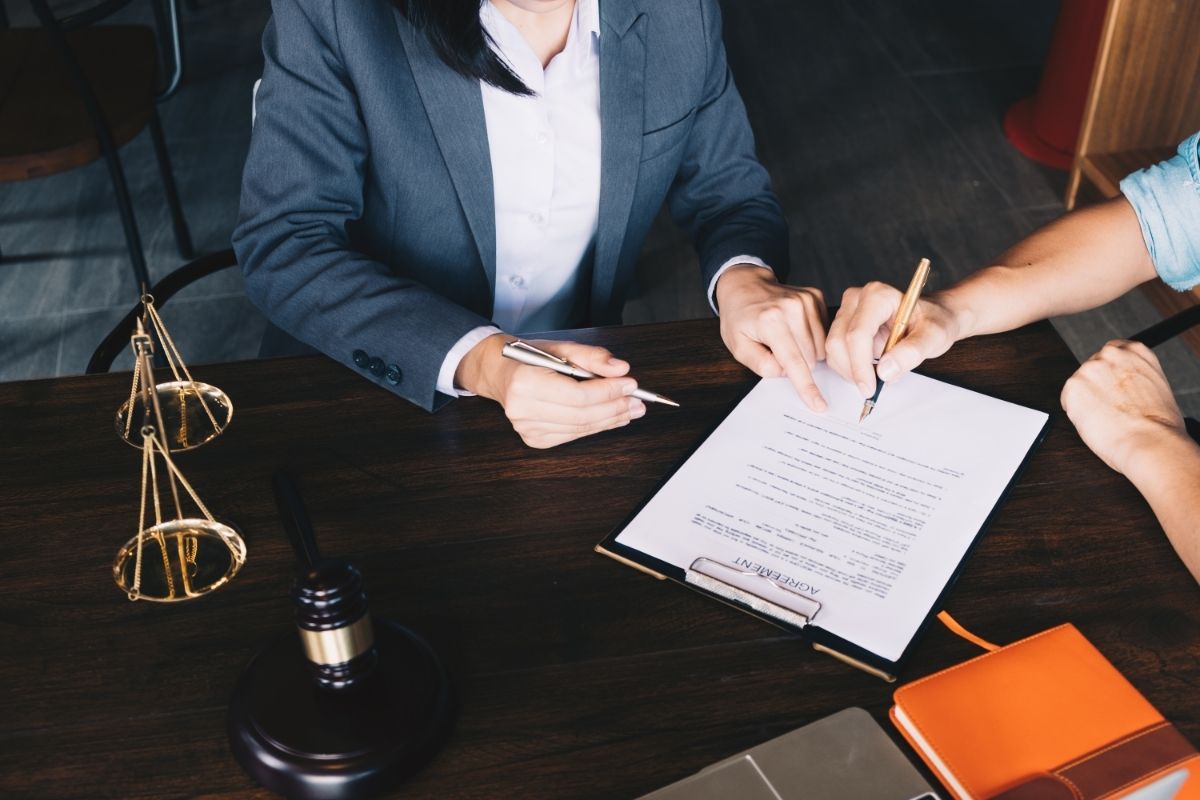 A notary is a specialist lawyer who is qualified to certify legal and official documents. Their job is to certify the authenticity of deeds and legal documents.
Specifically, a notary public authenticates documents for use in foreign jurisdictions – in which a solicitor's authentication would not be accepted. 
Notaries can also attest to the truth and accuracy of translations. Each Notarised document will bear the Notary's signature. This confirms the document has been certified.
Our founder, Nathan Woodcock, is a qualified Notary Public of England and Wales and is appointed and regulated by the Faculty Office of the Archbishop of Canterbury.
Nathan is supported by a team of highly qualified, friendly, and experienced professionals, ready to help you with your notarial requirements. 
Your lawyer may ask you to instruct a notary to authenticate your documents for use abroad. There are several circumstances in which you'd need such services, some of which can be found below:
in the authentication of powers of attorney for use overseas
to purchase or sell property abroad
to apply to marry abroad
to apply to work abroad
Woodcock Notary Public provides simple and professional solutions for notary and legalisation requirements for your personal and business needs.
It is recommended that you check with the relevant authority to confirm whether you need a notary. Failure to do so could cause delay and incur additional costs.
When you instruct our notary, we will give you a client care letter as confirmation of your appointment and our services. The letter also provides more information about the notary process. A member of our business development team will be available to answer any questions you may have.
We will also give you regular updates on the status of your document should it be sent off for legalisation.
What to bring to your appointment
As a Notary Public, Nathan Woodcock is required by the professional regulatory body to keep accurate records and to identify each client. As a consequence of this, it's important you are able to prove your identity and address.
Your identity can be proven by any government-issued ID, such as your passport. Your address can be proven with a bank statement or bill.
If you require documents such as powers of attorney, affidavits or declarations, it helps if you already have a draft. This can be provided by your lawyer or notary from the foreign jurisdiction it is intended for. If you don't have this, we can do it for you. 
What to expect at your appointment
You will have outlined the service and advice you're looking for prior to your appointment. At your appointment, Nathan Woodcock will talk you through all that is required.
Once you have proven your identity (by following the above requirements) he will be able to carry out the service you require. His professional, personable and friendly attitude will ensure you are not confused about anything and any questions you have on the day can be answered there and then.
If the service you require is the notarisation of a document, Nathan will only be able to attest the documents once he is satisfied that he has seen the original. This is important, as without producing the original document, you will not be able to get it notarised.
The length of time the appointment takes depends on the service required and how many documents need to be notarised.
Nathan works across the UK to provide notary services and, as such, he is sometimes delayed by traffic. We are sorry for any inconvenience this may cause and ask you to understand that, at busy times of day, traffic can often delay journeys.
Woodcock Notary Public provides a range of notarial services for individuals. Some of the personal notary services we offer are listed below:
Powers of attorney (including for the purchase or sale of property)
Affidavits and declarations
The preparation of declarations for marriage abroad
The administration of oaths and declarations
The making of passport copies
The making of passport applications
Travel consents for children
The authentication of the execution of documents
If the service you require is not listed, we encourage you to contact us to discuss your needs with one of our experts.
Our team is specialised in providing tailored notarial support to businesses. Some of the services we offer are listed below:
Affidavits and declarations
The certification of company documents (such as articles of association and financial statements)
The assignments of trademarks
Certification of degree certificates
The drawing of mercantile documents, deeds, agreements and wills to be used in Britain
Attendance at the drawing of bonds

If the service you require is not listed, we encourage you to contact us to discuss your needs, and the needs of your business, with one of our experts.
Contact us for a free, remote consultation for advice about possible next steps.
We also assist companies in the hiring of foreign talent. More information regarding our corporate immigration services can be found in our brochure.
Woodcock Law & Notary Public prioritises efficient and quick services.
We have 24/7 client support
We offer both standard and premium legalisation
We offer the option of arranging a courier to as an additional service

We offer continuous support and always strive to meet the individual needs of our clients. We provide regular updates on all the progress being made with each case. Our strong relationships with our business clients are reflected in our excellent client feedback.
Our remote services give us the edge when it comes to being on hand when you need us. Our range of locations means we're never too far away.
We offer convenient mobile notarial services across Greater London, Yorkshire, Lincolnshire, Derbyshire, Nottinghamshire, Greater Manchester, Kent, and West Midlands.
Call us or complete the form below.